Welcome to Kindergarten Plus!
Kindergarten Plus is our all-day Kindergarten program where students spend the mornings with Mrs. Johnson and the second half of their day with our Kindergarten Plus teacher, Mrs. Davis.
Dear Parents,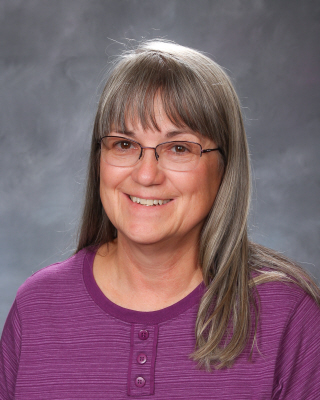 I'm excited to be the K+ teacher at Centralia Christian School! My husband and I have been married since 1974. We have one daughter, two sons, and five grandchildren. I first became involved in Christian education in 1986 when our children enrolled in Napavine Christian School where I taught the ABC of A.C.E. program.
In 2012, I began to volunteer in the Preschool program here at CCS. By 2014, CCS needed an all-day Kindergarten, so I was asked to develop what we now call Kindergarten Plus. Over the years I've gathered from various curriculums and incorporated materials I used in A.C.E.. I am always looking for age-appropriate learning aids that fit the needs of individual students, and I want to be interested in whatever my students are curious about in order to increase their desire to learn.
Currently, I work closely with the half-day Kindergarten and look for ways to make Kindergarten Plus enjoyable by exploring letters and numbers and using manipulatives and creative ways to make learning fun.
In K-Plus we begin work on the Passport Program, making monthly notebooks about each country we learn about. We have music class once a week with Mrs. Gilham, and on Tuesdays and Thursdays we have a ½ hour gym class. Students are given limited time on the computer and are introduced to Xtra Math when their math skills are ready and they show an interest.
Blessings,
Mrs. Davis
Email: cdavis@centraliachristianschool.org
---
Kindergarten Plus Highlights
We follow the Kindergarten calendar and add on to it. The goal to keep the last half of students' days busy and productive with quiet time when needed.
We study CREATION (science/Bible art) at the beginning of the year.
We work on numbers/MATH, some games, puzzles and worksheets and computer skills (readying them for first grade EXTRA MATH)
A monthly BIBLE verse is studied in a fun and challenging way.
We have additional ALPHABET/phonics fun. We read entertaining and character building stories and sing songs that are age appropriate with a message they are eager to hear again and relate to.
We make a new PASSPORT notebook every month and explore the animals (science/ geography) in that country, the flag, the foods and costumes and whatever can make their learning fun. We enjoy finding out about other children in those countries and work to locate them on the world map.
---
Daily Schedule
Mrs. Johnson's Room | AM Schedule
8:25 Opening
8:45 Bible
9:00 Language Arts
9:15 Centers
9:45 Math
10:00 Recess
10:15 Snack
10:30 Art/Science
11:05 Closing
11:15 Move to Mrs. Davis' Room
Mrs. Davis' Room | PM Schedule
11:30-2:45 Additional study, play, and snacks
2:50 Closing
3:00 Dismissal