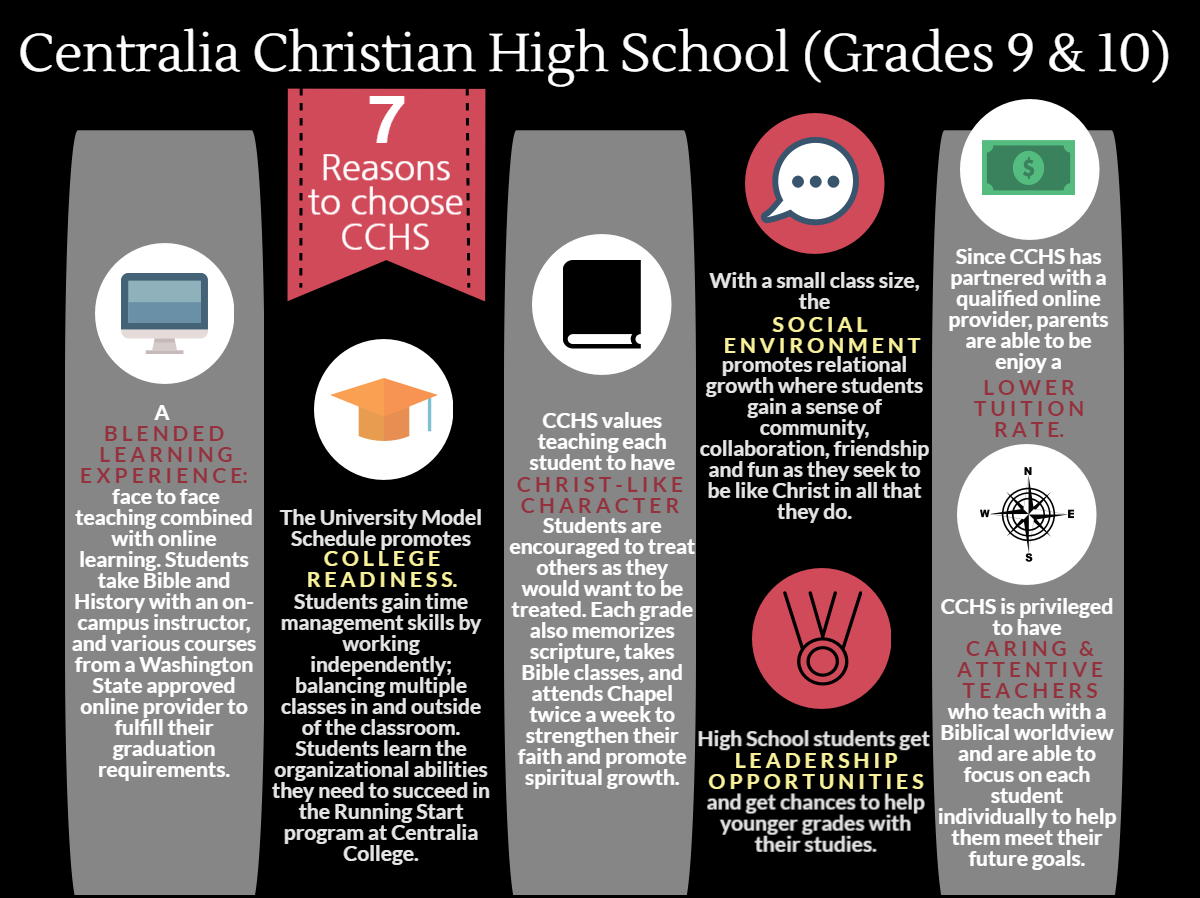 Morning Session
I monitor student progress in the Greenways Academy curriculum and teach 9th/10th grade Bible (Book of Matthew) and World History ( WW I through the Cold War). Born and raised in St. Vital, Manitoba, Canada, the family moved to Ferndale, Washington, where I graduated from High School and Western Washington University-becoming a "Yankee" at age 24.
Many teaching stops along the way, trusting and searching for God's will, has led me to Centralia Christian School where I hope to be a part of our effort to build a high school program.
Past experience: North Thurston School District (Chinook and Nisqually Junior Highs, both Timberline HS and North Thurston HS), Evergreen Christian Schools, and Northwest Christian HS.
-Mr. Fulton
Mr. Fulton's email: pfulton@centraliachristianschool.org
Morning Schedule
1st period: Bible- the Book of Matthew
2nd period: Saxon Math
3rd Period: World History (WWI through the Cold War)
---
Afternoon Session
Mrs. Rooklidge's email: drooklidge@centraliachristianschool.org
Afternoon Schedule
12:00-12:10 Group discussion about weekly goals and other announcements
12:10-1:00 (Tuesday/Thursday) Spanish with Mr. Luna
1:00-1:10 Break
1:10-2:00 Online (and in-class) course work
2:00-2:10 Break
2:10-2:45 Online (and in-class) course work
2:45-3:00 Wrap up. Some students have to leave early to do jobs, sports, appointments, etc.