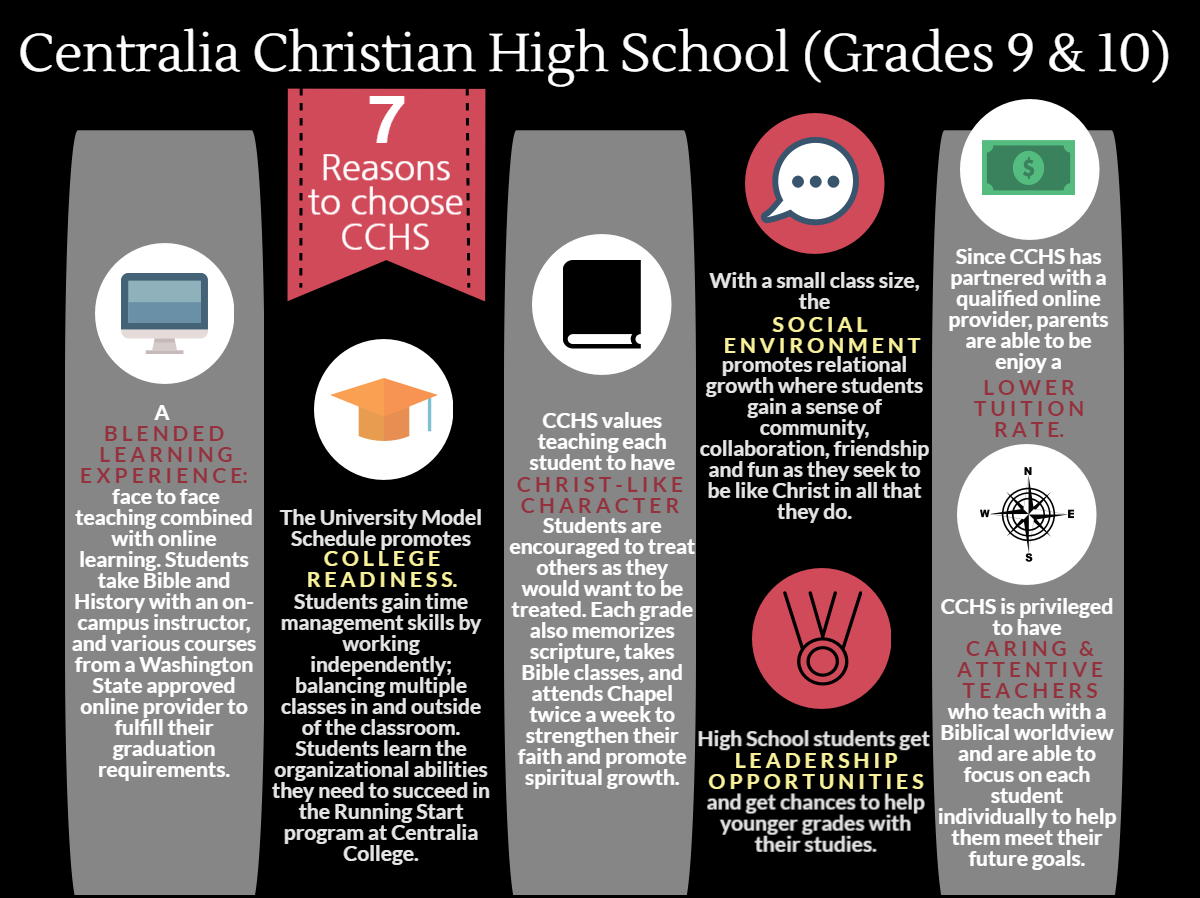 Morning Session
I monitor student progress in the Greenways Academy curriculum and teach 9th/10th grade Bible (Book of Matthew) and World History ( WW I through the Cold War). Born and raised in St. Vital, Manitoba, Canada, the family moved to Ferndale, Washington, where I graduated from High School and Western Washington University-becoming a "Yankee" at age 24.
Many teaching stops along the way, trusting and searching for God's will, has led me to Centralia Christian School where I hope to be a part of our effort to build a high school program.
In Olympia: North Thurston School District (Chinook and Nisqually Junior Highs, both Timberline HS and North Thurston HS), Evergreen Christian Schools, and Northwest Christian HS.
-Mr. Fulton
Mr. Fulton's email: pfulton@centraliachristianschool.org
Morning Schedule
1st period: Bible- the Book of Matthew
2nd period: Saxon Math
3rd Period: World History (WWI through the Cold War)
---
Afternoon Session
As the academic coach, my job is to manage the high school online program. I help to track student progress, provide support where necessary, communicate with parents, help students set goals, monitor the technology, and do whatever else may be needed. The students are with me from 12:00 p.m. to 3:00 p.m., Tuesday through Thursday, working mainly on their online coursework.
This is my 29th year of teaching; 25 of those in the 5th grade at Centralia Christian. One of the achievements I am most proud of is my role in the creation of the athletic department at CCS, which is still going strong today, giving our students an opportunity to serve Christ in the arena of athletics.
-Mr. Hoium
Mr. Hoium's email: lhoium@centraliachristianschool.org
Afternoon Schedule
12:00-12:10 Group discussion about weekly goals and other announcements
12:10-1:00 (Tuesday/Thursday) Spanish with Mr. Luna
1:00-1:10 Break
1:10-2:00 Online (and in-class) course work
2:00-2:10 Break
2:10-2:45 Online (and in-class) course work
2:45-3:00 Wrap up. Some students have to leave early to do jobs, sports, appointments, etc.