Buss Family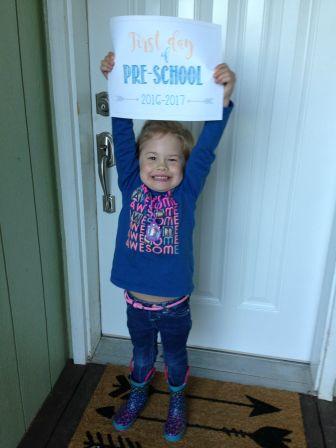 What do you love about CCS?
We love the friendly faculty and staff, who genuinely care about each child. We love that our daughter is getting a great academic education, as well as a great Biblical education — even as a P3 preschooler. We love that our daughter's teachers pray with her…and for her. We love knowing that by sending our daughter to CCS, we're not only making an earthly investment, we're making an eternal investment in our daughter's life.
Why did you choose Centralia Christian School for your child?
Even before our daughter was born, my husband and I felt a calling to either homeschool or send our children to a Christian school because we weren't thrilled with the direction the public school system was going. Fast-forward a few years and when the time came to enroll our daughter in preschool CCS was a no-brainer. We could've sent our daughter to a different (less expensive) Christian preschool, but knowing that our end goal was to send her to CCS for her K-8 education, we figured now was a good time to begin that relationship with CCS.
In what ways have you seen your child grow in their faith as a result of their experience at Centralia Christian School?
Every day our daughter comes home with scripture and song planted in her heart. Even at three years old, our daughter is hiding the treasure of God's Word deep in her heart. It's awesome to see!
What would you tell another parent to encourage them to consider enrolling their child at CCS?
By enrolling at CCS, parents are making an earthly as well as an eternal investment in their child.