Welcome to our Afternoon Half-Day Kindergarten!
Our half-day Kindergarten meets in the afternoon and is taught by Mrs. Johnson.
Dear Parents,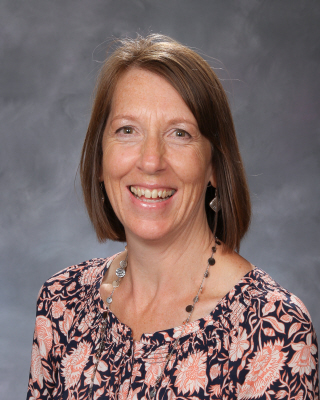 I strive to provide a loving, caring and welcoming atmosphere where children feel safe and can succeed. It is my desire to see each child grow in five areas: intellectual, physical, social, life skills and most importantly, spiritual. How one relates to others is more important than just academics.
I believe in a Biblically-based educational philosophy. Parents are the main authority in a child's education. As teachers, we come alongside the parents to assist.
Children are important to the Lord, and they are important to us: "…for such is the kingdom of God." Children grow developmentally (one step at a time) and they learn by doing. I believe strongly in "hands on" education. 10% of what you read is learned while 90% of what you say and do is learned. Therefore, I am committed to providing many first-hand experiences for our students. This approach not only captures their interest but it helps them see how it is useful and important to everyday living.
Blessings,
Mrs. Johnson
Email: ljohnson@centraliachristianschool.org
---
Kindergarten Goals
Spiritual Goals:
Bible stories presented throughout the year will give a basic overview of creation: Noah, Moses, David, John the Baptist, Christ's birth, Jesus' miracles, death and resurrection, the disciples and Paul. These stories help children learn the Bible is the true Word of God and give them an understanding of who God is, who Jesus is and that He loves them and wants to be part of their life (and salvation). As a result, we should show His love to others. We will work at school and at home to memorize one scripture passage per month.
Academic Goals:
Handwriting skills, Colors, Color words, Letters/Sounds, Blending, CVC (consonant/vowel/consonant) Words, Sentences, Sight Words, Emergent Reading, Simple CVC books, Reading fluently with expression, Rhyming, Left-to-right concept, Geography Passport, Following directions, Completing a project, Working independently, Math, including counting, numerals 0-9, recognizing 1-100, simple addition, telling time, patterning, money recognition, measuring, sequencing and much more.
Physical Goals:
Small motor control, Perception, Balance, Mirrors, Large motor skills, including balancing, catching, skipping
Social Goals:
Taking turns, Sharing, Kindness toward others (and forgiveness), Learning to remain seated for longer periods of time, Talking to the subject during discussion, Manners at the table, Field Trip etiquette
Life Skills:
Art — Cutting, painting, exploring all types of art media, seasonal projects
Cooking — measuring, stirring, cutting, basic cooking skills
Sewing — machine sewing and hand sewing, stuffing, sharing what is made