Welcome to Kindergarten Plus!
Kindergarten Plus is our all-day Kindergarten program where students spend the mornings with Mrs. Johnson and the second half of their day with our Kindergarten Plus teacher, Mrs. Davis.
Dear Parents,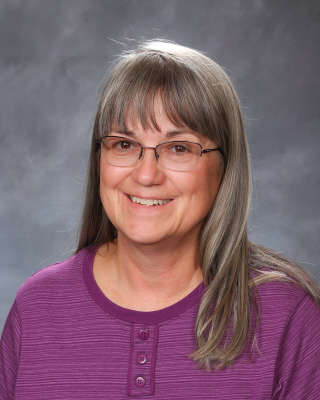 I'm excited to be the K+ teacher at Centralia Christian School! My husband and I have been married since 1974. We have one daughter, two sons, and five grandchildren. I first became involved in Christian education in 1986 when our children enrolled in Napavine Christian School where I taught the ABC of A.C.E. program.
In 2012, I began to volunteer in the Preschool program here at CCS. By 2014, CCS needed an all-day Kindergarten, so I was asked to develop what we now call Kindergarten Plus. Over the years I've gathered from various curriculums and incorporated materials I used in A.C.E., currently teaching the afternoon segment of our all-day Kindergarten while Mrs. Johnson teaches the morning segment. I am always looking for age-appropriate learning aids that fit the needs of individual students, and I want to be interested in whatever my students are curious about in order to increase their desire to learn.
In K-Plus, we begin work on the Passport Program, making monthly notebooks about each country we learn about. We have music class once a week with Mrs. Gilham, and on Tuesdays and Thursdays we have a ½ hour gym class. Students are given limited time on the computer and are introduced to Xtra Math when their math skills are ready and they show an interest.
Blessings,
Mrs. Davis
Email: cdavis@centraliachristianschool.org
---
Kindergarten Goals
Spiritual Goals:
Bible stories presented throughout the year will give a basic overview of creation: Noah, Moses, David, John the Baptist, Christ's birth, Jesus' miracles, death and resurrection, the disciples and Paul. These stories help children learn the Bible is the true Word of God and give them an understanding of who God is, who Jesus is and that He loves them and wants to be part of their life (and salvation). As a result, we should show His love to others. We will work at school and at home to memorize one scripture passage per month.
Academic Goals:
Handwriting skills, Colors, Color words, Letters/Sounds, Blending, CVC (consonant/vowel/consonant) Words, Sentences, Sight Words, Emergent Reading, Simple CVC books, Reading fluently with expression, Rhyming, Left-to-right concept, Geography Passport, Following directions, Completing a project, Working independently, Math, including counting, numerals 0-9, recognizing 1-100, simple addition, telling time, patterning, money recognition, measuring, sequencing and much more.
Physical Goals:
Small motor control, Perception, Balance, Mirrors, Large motor skills, including balancing, catching, skipping
Social Goals:
Taking turns, Sharing, Kindness toward others (and forgiveness), Learning to remain seated for longer periods of time, Talking to the subject during discussion, Manners at the table, Field Trip etiquette
Life Skills:
Art — Cutting, painting, exploring all types of art media, seasonal projects
Cooking — measuring, stirring, cutting, basic cooking skills
Sewing — machine sewing and hand sewing, stuffing, sharing what is made
---
Daily Schedule
Mrs. Johnson's Room | AM Schedule
8:25 Opening
8:45 Bible
9:00 Language Arts
9:15 Centers
9:45 Math
10:00 Recess
10:15 Snack
10:30 Art/Science
11:05 Closing
11:15 Move to Mrs. Davis' Room
Mrs. Davis' Room | PM Schedule
11:30-2:45 Additional study, play, and snacks
2:50 Closing
3:00 Dismissal