Welcome to 8th Grade
"The goal of our instruction is love from a pure heart and a good conscience and a sincere faith."
1 Timothy 1:5
Dear Parents,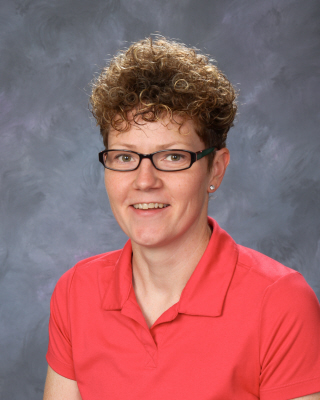 Our program weaves a Biblical worldview through all disciplines enabling us to accomplish the goal of inspiring students to be "discerners" in our culture and apply Biblical principles to life beyond the doors of CCS.
Blessings,
Miss Roberts (7th/8th Teacher)
Email: kroberts@centraliachristianschool.org
Miss Roberts' YouTube channel: https://www.youtube.com/user/MissRobertsClass
---
---

2020 East Coast Trip
Dates: TBA
Itinerary: Williamsburg/Monticello/Washington, D.C./Gettysburg/Amish Country/Philadelphia
Go to: http://acts-tours.com for more information!
---
8th Grade Highlights:
Studying a Biblical worldview covering areas of life such as ethics, politics, law, psychology, sociology and more

Learning about nutrition and exercise and about how to live a life of purity and integrity in our health class

Discovering chemistry, becoming familiar with the periodic table and designing and constructing bridges for physical science

Being challenged with Pre-algebra and Algebra through the Saxon math program

Opening a shop in the Colonial Trade Show (Open House in the Fall)

Reading challenging and inspiring novels: Animal Farm, The Hiding Place, Rifles for Watie, To Kill a Mockingbird

Studying American History from pre-colonial days to post-WWII

Diving into Greek and Latin roots

Writing and illustrating your very own picture book!

Leaping off a giant swing, exploring waterfalls and riding the rapids on the iConnect trip in September! Grow closer to God and to each other as we explore God's great outdoors, conquer our fears and learn to work together as a team.
---
Schedule
Miss Roberts
8:20 First Bell /Students Seated
8:25 Attendance/Lunch Count/Devotion/Prayer
8:30 Bible (M,W,F) or Chapel (T,Th)
9:05 Health
9:35 Science
10:15 Break
10:25 Pre-Algebra and Algebra Groups
11:25 Lunch/Break
Mrs. Montgomery
12:05 Entry task
12:20 Literature
1:00 US History
1:40 English (Writing/Grammar)
2:05 Break
2:15 PE with Mrs. Berg (M/W/F)
Enrichment with Mrs. Gilham (T/Th)