Welcome to 5th Grade
Dear Parents,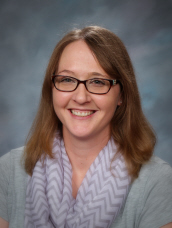 5th grade is truly a year of growth, learning, and fun! It is a year to study our world's history from biblical times all the way to World War II. In Science we will discover God's amazing creation and designs from our incredible eye to our world's natural resources. Students will be challenged to think, observe, and explore new ideas and concepts. They will create, memorize, question, and research. They will be encouraged in their faith through learning how those who have gone before them have overcome. It's an exciting year!
Blessings,
Mrs. Gernlein
---
Highlights
Learning about the character of God through the study of Judges, Elijah, Elisha, and the book of Acts.

Memorizing Scripture

Visiting the WET museum, Pacific Cataract and Laser Institute, and heading to the park to study our very own plant and animal species here in the beautiful Pacific Northwest.

Strengthening mathematical foundations and promoting problem solving.

Learning about World War II and pioneers through the tales of unlikely heroes in our novel studies.

Diving deep into Old World History and Geography as we study ancient cultures of Egypt, Babylon, Persia, Greece, Rome, India, and China.

Preparing and presenting the Culture Fair Report!
---
Schedule
Monday/Wednesday/Friday
8:10 Entry Task
8:30 Reading
9:40 P.E.
10:10 Snack/Prep for Math
10:20 Morning Recess
10:35 Math
11:35 Spelling
12:05 Lunch/Recess
12:45 Science/Old World History/Geography/Art
2:00 Afternoon Recess
2:15 Bible Study
2:50 Clean up/Planner
3:00 Dismissal
Tuesday/Thursday
8:10 Entry Task
8:30 Chapel
9:00 Reading
9:40 Music
10:10 Snack/Prep for Math
10:20 Morning Recess
10:35 Math
11:35 Language Arts
12:05 Lunch/Recess
12:45 Science/Old World History/Geography/Art
2:00 Afternoon Recess
2:15 Read Aloud
2:50 Clean up/Planner
3:00 Dismissal