Welcome to 4th Grade!
Dear Parents,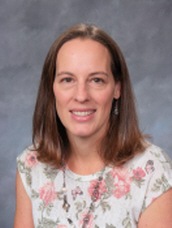 Welcome to fourth grade! It is my goal to make our classroom a place of joy and curiosity as we diligently study God's world. Our interactive lessons focus on critical thinking and hands-on materials to foster lively interest in our subjects.
Fourth grade is an exciting time for students as they transition into upper elementary. Students are learning to become more independent in their studies and take ownership of their work, and we will all work hard to manage our time, behavior and school work well. Your child can look forward to earning the title of a true "self-manager" this year.
I'm looking forward to partnering with you to help your child grow in knowledge and in faith!
In Him,
Mrs. Beddall
---
Highlights
History Museum field trip
Penpals and penpal picnic
Pioneer Farms field trip
Kindergarten buddies
---
Schedule
8:30 – 9:00
Bible/Chapel
9:00-9:55
Reading
9:55-10:15
Morning Recess
10:15-10:45
P.E. (M, W, F) and MUSIC (T, Th)
10:45-11:00
Read Aloud and snack
11:00-11:45
Language Arts
12:25-1:35
Math
1:35-1:50
Afternoon Recess
1:50-2:45
Social Studies (history, geography) & Science
2:45-3:00
Pack-up/DEAR/Dismiss