Welcome to 2nd Grade!
Dear Parents,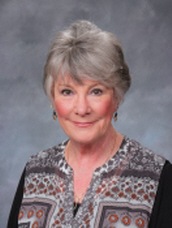 Welcome to second grade! Here at CCS, our philosophy is to model our instruction after the example of The Greatest Teacher, our Lord Jesus. I try to make learning relevant, interesting, hands-on and most of all, God centered. This is a year that involves great growth for your child as they become a more fluent reader, speller and writer, learn many new math concepts, explore thinking skills through science and social studies and learn beginning keyboarding and beginning Spanish.
My desire is to do my part to help your child develop a lifelong excitement for learning and faith and trust in our Lord.
In Christ,
Mrs. Paquin
Mon./Wed./Fri.
8:25-8:40
Opening/LA
8:40-9:05
Bible
9:05-9:40
LA/Spelling
9:40-9:55
Recess
9:55-11:05
Reading/Literacy
11:05-11:25
Lunch
11:25-11:45
Recess
11:45-12:15
PE
12:15-12:30
Read Aloud
12:30-1:20
Math
1:20-1:35
Recess
1:35-1:50
AR Reading
1:50-2:15
Science/Social Studies (Mon./Fri.)
Art/Centers (Wed.)
2:15-2:50
Science/Social Studies/Centers (Mon.)
Art/Centers (Wed.)
Special (Fri.)
2:50-3:00
Load up
Tue./Thurs.
8:25-8:40
Opening/LA
8:40-9:05
Chapel
9:05-9:40
LA/Spelling
9:40-9:55
Recess
9:55-11:05
Reading/Literacy
11:05-11:25
Lunch
11:25-11:45
Recess
11:45-12:15
Read Aloud
12:15-12:50
Math
12:50-1:20
Music
1:20-1:35
Recess
1:35-1:50
Library (Tue.)
Computer Lab (Thurs.)
1:50-2:15
AR Reading (Tue.)
Spanish (Thurs.)
2:15-2:50
Science/Social Studies (Tue.)
Centers (Thurs.)
2:50-3:00
Load up