Welcome to 7th Grade
"Don't let anyone look down on you because you are young, but set an example for the believers in speech, in life, in love, in faith, and in purity." 1 Timothy 4:12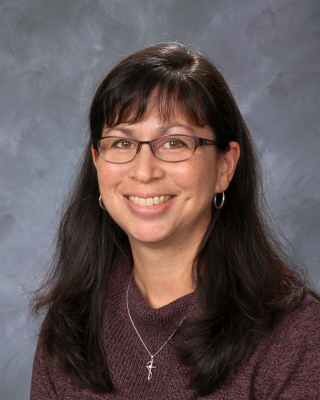 Dear Parents,
As the seventh grade studies together, it is my prayer that my students will see God's fingerprints throughout history, recognize Biblical truths in literature and invite Him to be actively involved in writing the story of their lives!
Blessings
Mrs. Montgomery (7th/8th Teacher)
Email: rmontgomery@centraliachristianschool.org
---
---
Highlights of 7th Grade
Reading through the New Testament and digging deep into God's Word.

Memorizing Scripture and learning great poems by heart.

Traveling back in time to meet famous artists of the Renaissance, fiery preachers of the Reformation, daring explorers and some of the greatest names in science.

Painting a life-size portrait of a Renaissance character.

Reading through Shakespeare's Merchant of Venice and other excellent novels including: A Single Shard, The Avion My Uncle Flew, The Adventures of Tom Sawyer, Anne of Green Gables and The Witch of Blackbird Pond.

Learning new Latin words and mysterious sayings like "Veni, vedi, vici" and "Nunc aut numquam!" with which you can impress your friends and family.

Studying genetics and Newton's laws of motion

Learning general algebra and geometry concepts through Saxon math

Covering the history of the Pacific Northwest (meets requirements for high school)

Writing and illustrating your very own picture book.

Leaping off a giant swing, exploring waterfalls and riding the rapids on the iConnect trip in September! Grow closer to God and to each other as we explore God's great outdoors, conquer our fears and learn to work together as a team.
Schedule
Mrs. Montgomery
8:20 Entry Task
8:35 Bible (M/W/F) or Chapel (T/Th)
9:10 World History
9:50 Literature
10:25 Break
10:35 Read Aloud
10:45 Intro to Latin
11:00 English
11:25 Lunch
Miss Roberts
12:00 Math
12:50 Science
1:30 Pacific Northwest History
2:05 Break
2:15 P.E. (M/W/F) & Enrichment (T/Th)