Gray Family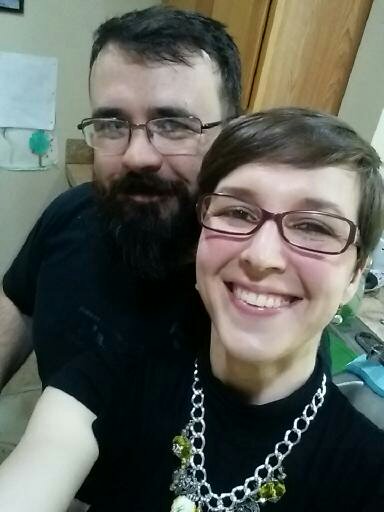 About the Grays
The Gray family has been a part of CCS for a number of years and have had several kids who have attended here. For the past two years, Mrs. Gray has been working in Mrs. Phillip's Pre-K classroom, and this year she is teaching our Half Day Preschool Program. As a family, the Gray's love to go hiking together and enjoy camping, playing Monopoly and hanging out as a family along with serving at their church, Bethel, in Chehalis. We asked Mrs. Gray a few questions about CCS with her answers below!
What do you love about CCS?
There are a few things that I just love about this school. I love that when I walk in with my boys we are greeted and welcomed. I love that everyone knows my kids' names. I love that the school is a community; everyone smiles and is polite. The atmosphere is my favorite. The small class sizes are also amazing. Coming from being a class mom and helping with reading groups in a local school district, it is wonderful to be able to really get to know the kids in Adam's classroom.
Why did you choose Centralia Christian School for your child(ren)?
After dealing with public school issues for a few years, I knew I was wishing for something better. I got to talking with Mrs. Gilham about the frustrations I was having with kids getting lost in the system and my then 1st grader coming home saying how much he hated school and how boring it was. She mentioned that I could have Adam come in and just hang out in the classroom for a few hours, so I jumped on it. The next day Adam told me he wasn't planning on going back to school unless he was at CCS. I knew I had to give him his best chance. Putting Spencer into the Preschool program just made perfect sense. I also love the educational support and options that Adam has.
In what ways have you seen your child(ren) grow in their faith as a result of their experience at Centralia Christian School?
Adam has started reading his Bible more, and he loves memorizing the weekly verses and then talking about what they mean. He's been talking about being baptized and bringing his father to church on weekends. He also wants to lead prayer at dinner every night.
What would you tell another parent to encourage them to consider enrolling their child at CCS?
I love to tell them about the small class sizes and the amount of time that the teachers get to spend with the children. How they don't have to follow the "rules" of what you actually get to teach kids like teacher do in the public schools. Not having to deal with Common Core is a blessing. Doing geography from the beginning is a blessing. Learning at their own pace and having numerous online websites that the kids can work on is a blessing. Being able to send them to school with their Bible knowing that they have verses to read and spend lots of time in Chapel is a blessing.