Sarah
What year did you graduate from CCS?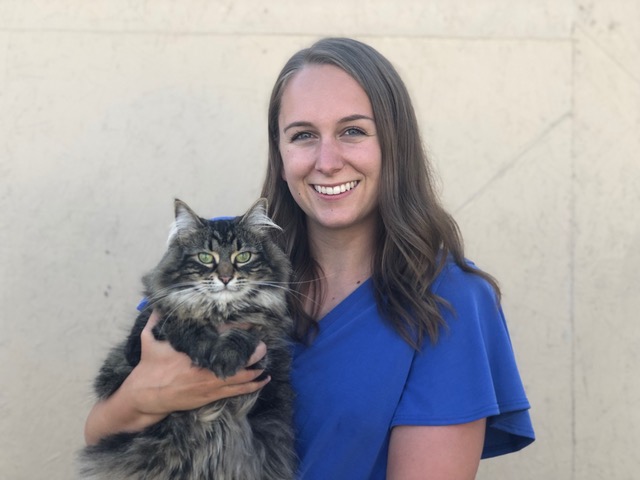 I graduated from CCS in 2010.
What is your favorite memory from your time at CCS?
I can't seem to narrow it down to one memory, but all of the top contenders involve funny memories with my classmates. Many of us were in the same class for 8+ years when we graduated. We were a close-knit group that often felt like family. I remember things like making up silly dances, spending hours stockpiling cotton from the cottonwoods on the playground, dressing each other up in extreme outfits for spirit week, and so much more.
How did CCS prepare you for the future?
There is a lot to say about how CCS prepared me academically, mentally, and practically for the future. However, I'm most impressed by how I was prepared spiritually. I learned how to navigate and study my Bible. I learned how science and the Bible can be in agreement, even when some literature tries to show otherwise.
One of the most helpful aspects was memorizing scripture. I memorized verses in elementary school that I still have memorized and use today. Verses that I didn't even know I knew will come to memory, often just when I need them for encouragement.
Looking back, what do you appreciate about CCS?
As a kid, I struggled to find my place (didn't we all?). I received a lot of encouragement at CCS, which led to a special kind of confidence. It wasn't because of what I did but rather because I was found in Christ. I remember one day after chapel the guest speaker came up to me. She said she felt like she was supposed to tell me that God had a special plan for my life. She said He was going to use me and that I would be able to watch Him work in so many ways. It's a simple truth, but it impacted me in a profound and lasting way. I now know that moments like this were unique to a place like CCS.
What are you doing now?
I now live in Pullman, WA, with my husband, Justin. I'm half-way through getting my Doctorate of Veterinary Medicine from Washington State University. God has called my husband and me to a lot of fun things here in Pullman, and I'm so thankful for my foundation of faith from CCS that taught me to trust Him in it all.